Everything happens for a reason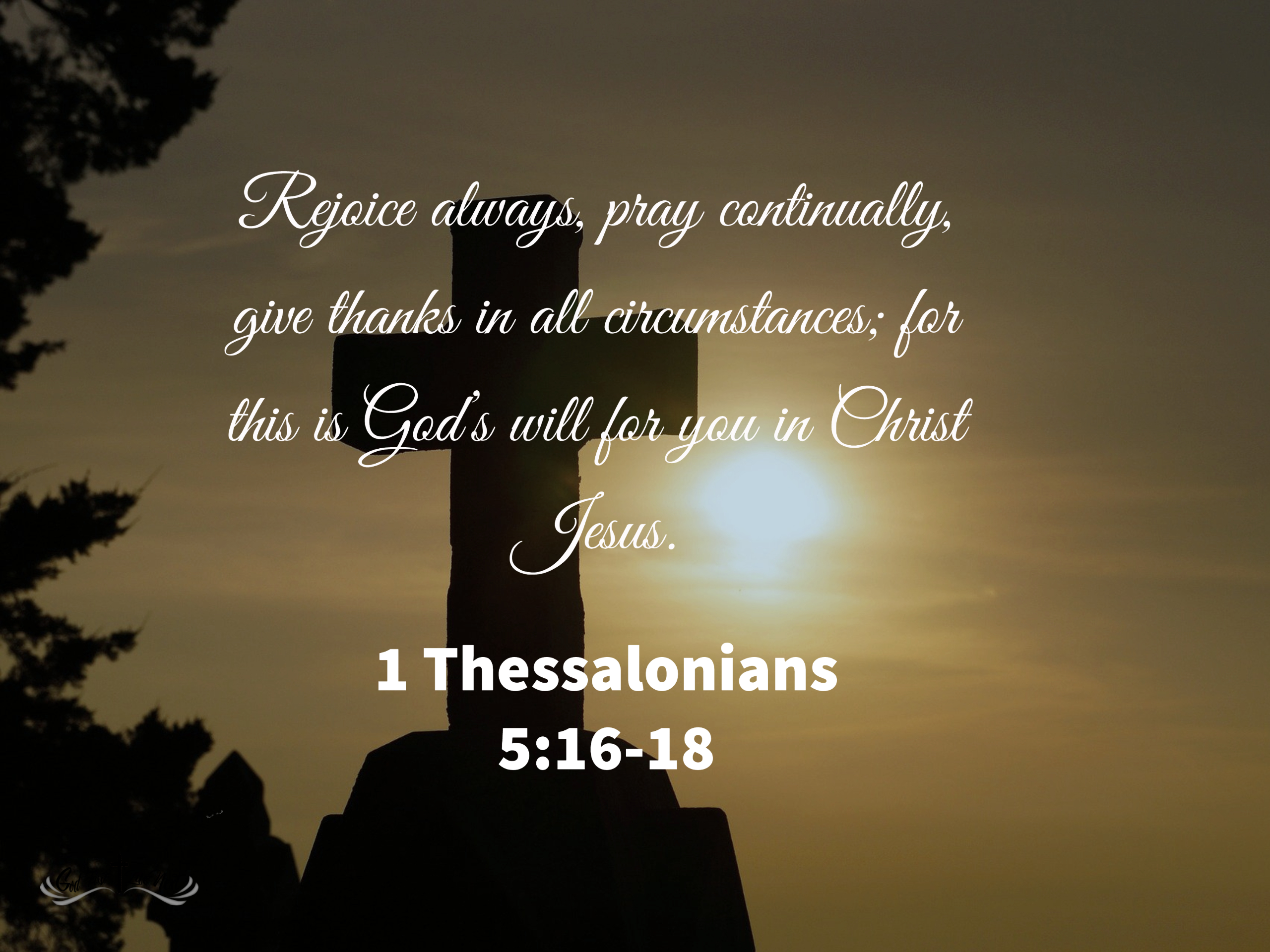 Rejoice always, pray continually, give thanks in all circumstances; for this is God's will for you in Christ Jesus.
1 Thessalonians 5:16-18
If you have been following us for any amount of time you have probably heard the phrase, "Everything happens for a reason" 
Sometimes or most of the time we don't know what that reason is right away. There are times that we might know why something happened for years. Or we might never find out why it happened.
The key to happiness is to give God credit for everything.  
It kind of reminds me of a song that Garth Brooks sang, Unanswered prayers. 
He talks about meeting one of his highschool sweetheart, years after they broke up.  When they ran into her he was with his wife.  
Then he thought back to how much he prayed for God to make highschool sweetheart his wife.  
But now looking back he thanks God that he didn't answer his prayer at the time
When he was in the moment he couldn't see or imagine anything better.
Does that remind you of anything that might have happened in your life?  It definitely hits home for me.
When i was younger i applied for a job at a prestigious plant here locally. Then when i was NOT awarded the job i felt as though i had failed.  
I did one thing though, I prayed before the interview and after the interview for God to show his will, not mine.  Then I sat back and trusted that God knew what he was doing.
Now we have our own business and a non profit where we are helping to spread God's message every day!
That would have never happened if I would have gotten that job at the plant.
God knew what I needed and he gave it to me.  Even if it hurt at the time, he was looking out for me.  
Look back on your life, especially at the harder times.  Maybe you lost your job, or didn't get the girl / guy you wanted, or lost everything and had to file bankruptcy, or had a friend that ghosted you, or you were misunderstood in a conversation.
Not, "Was god working through me?" 
But instead look at it, "HOW was God working through me?"
Remember when you're talking to the man upstairs that just because he doesn't answer doesn't mean he doesn't care.
Prayer
Lord God we come to you today with a grateful heart.  We are grateful for unanswered prayers.  We are grateful that you are always looking out for us.  We know that you always have the big picture in your view as you guide us through this life. Today we want to give you every aspect of our lives.  We give you our finances.  We give you our Health, relationships, jobs, happiness, love, kids, we give you everything! God we are thankful that you don't answer every prayer that we have.  We are grateful that sometimes your answer is, NO!  Because we know that you love us so much that we can;t even begin to explain your love.  God thank you for everything that you do for us.  Help us to do everything we can for you.  Help us to live a God First Life!
Amen
Will you pray with us?
Mankind throughout the world throughout our current situation
All Law enforcement and emergency response personnel
For all military personal serving our country and their families
Those in Leadership positions throughout the world