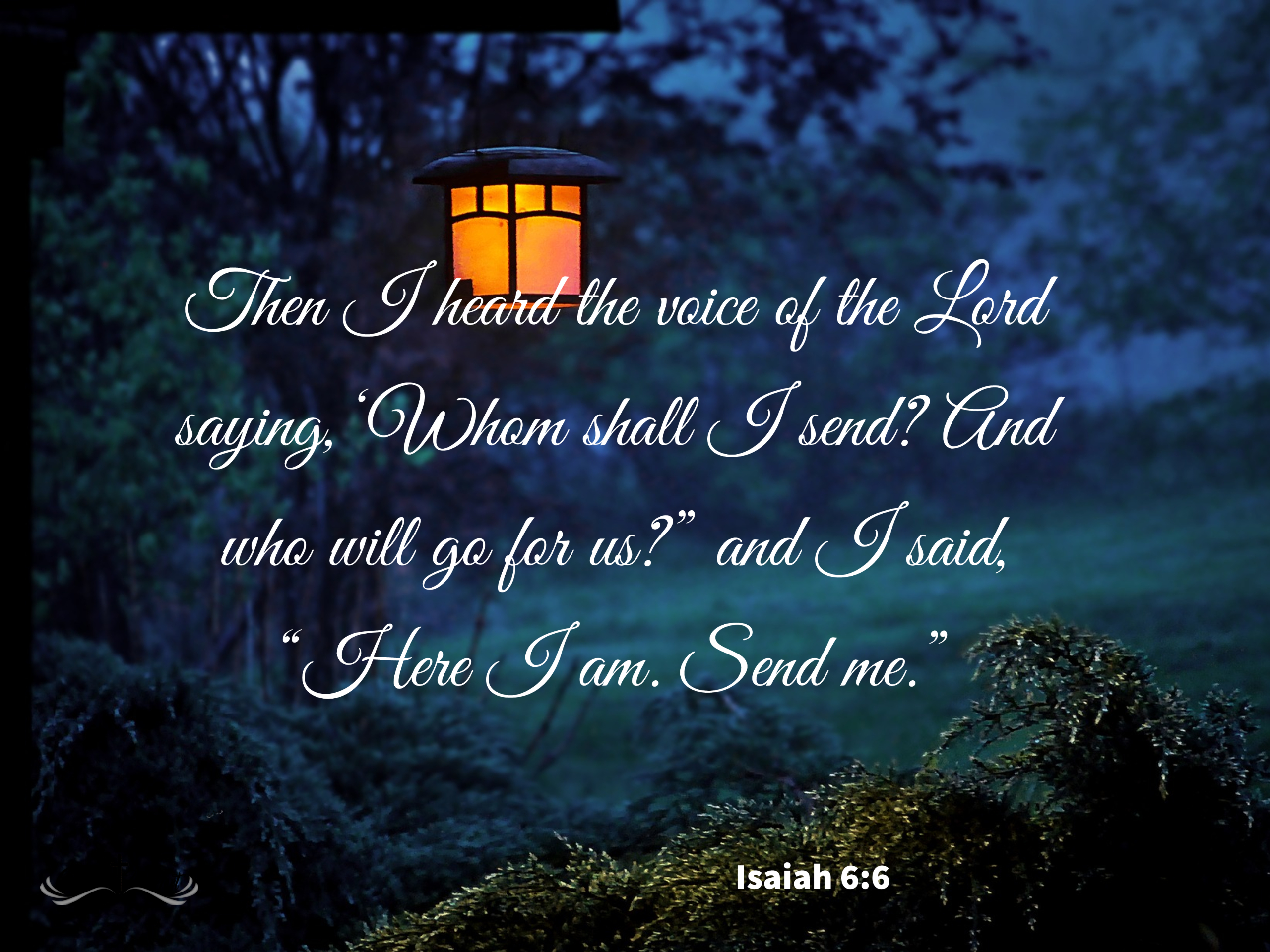 Then I heard the voice of the Lord saying, 'Whom shall I send? And who will go for us?" and I said, "Here I am. Send me."
Isaiah 6:6
Sitting here on the beach I see so much of God's wonderful creation. It's a little chilly here in northern CA right now, about 56° with the breeze coming in off the ocean. But nonetheless, it is absolutely breathtaking.
God, you send us to different places, and sometimes we don't know why you send us.
The truth is that you know where we need to be and where we need to go long before we ever do.
Then you give us a "reason" to go.  Maybe it's work, or maybe a vacation, or maybe it's to see family.  We don't always know why you send us, but we do know it's for a reason.
God, I would like to ask that you help us to see the reason, clearly. 
Recently we have been going around the pacific northwest region for "work."  It has been absolutely amazing.  You have introduced us to more people than we can share with.  You have helped us to grow in ways that we never thought possible.
Also, you helped me to see how blessed we are right now. Being self-employed definitely has its ups and downs.  
As we travel we like to share on social media where we are and the fun stuff we are doing.  Mostly so we can see our memories in years to come.
We are blessed to be able to go where God sends us when he needs us to go.  
On this trip, we have shared God First Life's mission with tons of new people in new areas. 
God sends us places for a reason. But many times we don't share what he needs us to.  
On another recent trip, we were talking to a store owner and after the conversation my oldest son asked why we didn't share our God First Life website and invited them to join the weekly devotionals. 
My answer was, I don't know.  It would have been a great thing to do.  Then I asked him why he didn't share it with her?
His answer was, "I was scared that it might not be the right time or person."
Fair enough.  Fear paralyzes us all sometimes.
When I was a kid I was scared to ask my parents questions. In the past, I have been scared to ask my boss questions.  I'm still scared to ask my wife some questions.  Lol.
Today I want  you to think about the last time you were scared to go where God wanted you to go, or talk about something God placed on your heart?
Now send up a quick prayer asking for God to help give you the strength to go where he needs you, and say what he needs you to say.
There is a verse in the New Testament that talks about not worrying about what to say. When the time comes I will give you the right words.
In other words, don't worry about what to say, God will make it come out the way it's supposed to as long as you have God in your heart when you say it.  
Today's mission is to pray before you do anything.  Be willing to go where God needs you to go.  Be present when God needs you to be present.
Prayer
God today we want to say, "Here I AM!" I am here for you, send me where you need me.  Please tell me where you need me to go and I will gladly go.  Not only that but please guide my words and allow them to flow like the rolling waves of the ocean.  Sometimes serious, and other times calm, but always soothing to the soul.  God we know that you are in control of everything, help us to give you that control.  Open our ears to hear what you need us to hear, and our mouths to say what you need us to say.  God, you are amazing and we know that.  So thank you for everything you give unto us.  Thank you for giving us the strength to truly listen to you.  God, thank you!
Amen
Will you pray with us?
Mankind throughout the world throughout our current situation
All Law enforcement and emergency response personnel
For all military personal serving our country and their families
Those in Leadership positions throughout the world