What you are going through right now is giving you the ability to prove to yourself that you DO HAVE THE ABILITY to do this.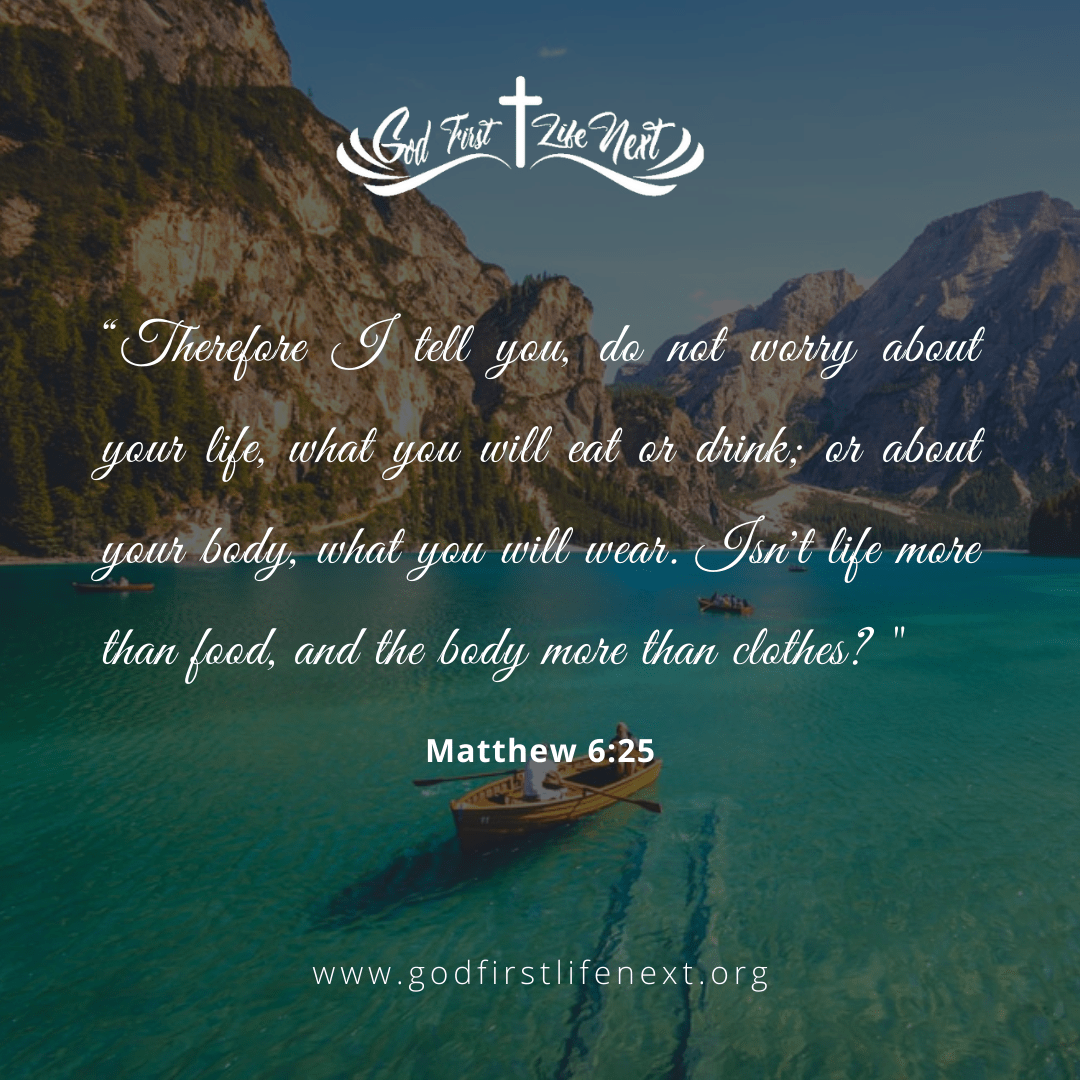 Recently I have been going through a ton of "harder" times.
I will go over just a few of them so you can see what I'm saying.
On a recent trip to a small town in Texas, I had a rental car reserved, and they gave it away before I got there. Then they didn't have any more cars to give me.
So I had to rent a U-Haul to get to and from the job site which was an hour's drive.
I was inches away from getting my pilot's license in a multi-engine plane when my instructor, who I allowed to use my plane to get his multi-engine certification. Decided that he didn't want to teach anymore.
So, I had to scour the country to find another multi-engine instructor that would work with me so that I could get through the process. In the process, I had to re-prove myself to the new instructor.
Then there are always a few clients who feel that it is ok to use my money to float their business.  We buy permits for them and then it takes them several months to pay us back.
It's not a HUGE deal, but I mean if you can't afford to do it, just don't do it. 
I was having a conversation the other day and they told me that I have to stay thankful for everything that happens.
Even if it sucks!
Then they continued on to give me this advice, "since you want more than you have now in business what you are going through right now is giving you the ability to prove to yourself that you DO HAVE THE ABILITY to do this."
I stopped in my tracks and typed that message right then and there.
Then I looked up and said, "God I know that you have a plan, heck I tell everyone that it all happens for a reason. So thank you for helping me to learn this lesson. God if you could help me learn it quicker I would really appreciate it though."
Here's the thing, we all want to do more tomorrow than we are today.
We want to be better Christians, we want to live a better life, we want to have more responsibility, or sometimes we want less responsibility.
Every situation that God puts us through is for us, it makes us stronger.
While we are in the middle of the lesson it is tough.
As I write this I am sitting on a balcony of our rental house in Pismo Beach, CA overlooking the Pacific Ocean.
Yesterday I was out playing in the water with the kids.  We had our boogie boards and were having a great time catching waves.
In the middle of doing that I looked around and just paused for a second to thank God for giving me the strength to get into this COLD WATER. Also for allowing me to trust that my kids will be fine playing in the water.
As a kid, we NEVER went to the ocean because my dad was deathly afraid of the water. My favorite phrase from him was, "I don't take baths because people die in the bathtub." Or my other favorite, "I'll get in as long as it doesn't get above my ankles."
And he is 100% serious about both comments.
In turn, I remember the very first time I ever went to the ocean that I can remember. It was with Jenna.  We were seniors in High School and we met her family in CA to visit Disney Land. Jenna and I went out a day early so that we could go to the ocean. 
I immediately fell in love with the waves and the vastness of what God had created.
We were out jumping the waves when all of a sudden I couldn't touch the bottom anymore.
I FREAKED out.
Meanwhile, Jenna just stood up and said, "hey you can touch, stand up!"
After the lifeguard had dragged me back up to shore I was just a little embarrassed.  I mean what kind of a "man" would freak out like that because they could touch the bottom?
We didn't go in the water the rest of the day.
Fast forward a few years when we had the kids and went back to the ocean again.
We made a mad dash to San Diego to visit Sea World, but went there too early.  Who knew that things in the city didn't open until 10am???
Not me at a young age. Lol
So we decided to go see the ocean.
We rolled up and I wouldn't let the kids get more than just their feet wet.
I'm 100% sure Jenna thought, "Oh my goodness I married Dan's dad when it comes to water!"
Then later in the trip, we hit the ocean again because the kids really wanted to go again.
So up by LA, we went back to the beach. We actually ended up spending several days out at the beach because the kids liked it so much.
On the first trip, I wouldn't let the kids out of my reach.
I can still remember telling them that if they got too far away from me that was it, they were out and playing in the sand, no questions.
Fast forward a year later, we are playing in the ocean in San Diego again. I would let the kids have a little more space, but they still had to stay close.
Fast forward to yesterday.
I'm sitting on the beach convincing myself that I just have to get over it and go jump in with them because they are out there catching waves and having a blast.
You see God prepared me for that situation.
My kids are still cautious, I am still cautious. But we know our limits and they get further and further every time we push them.
Just like every single situation that we are in RIGHT NOW!
God needed me to rent that U-Haul.  He needed me to find a new flight instructor, he needed me to do everything. I just had to accept that he is in control and he is RIGHT.
Take Action
Today I really want you to think about a situation that you don't LOVE. You can even think that the situation SUCKS. That's ok.
Now I want you to give it to God.
Pray the prayer below and give it 100% to God with all of your heart. And trust that he will provide you with the RIGHT answer to your situation.
In the future when things get tough I want you to do the same thing
Prayer
Lord, God, Father Almighty. Today we come to you to simply say thank you.  Thank you for allowing us to go through tough situations. Thank you for helping to guide us through those situations so that we can grow.  God, we know that you love us and will never let us fail without learning. We also know that when things don't work the way we expect them to, it is ok because you are in control of everything and you help us to grow. Even if we aren't sure about the growth.  God, we know you want us to grow in ways that we never thought possible, and in order to grow, we have to push the boundaries of our comfort zone. And that's not comfortable at all!  God today we would like to give you all of our concerns, we give this particular situation with all of our hearts.  Help to remind us that you have control of the situation when we start to take it back. Because you know that we will try to take control again, but that's not what you need in order for us to grow.  God, we trust you with all of our hearts, minds, and bodies.  You are amazing and you can do anything.
We ask all these things in your precious Son's name.
Amen.
A Little More
If you know my parents, especially if you know my dad you will know that there is 100% truth in this story. 
One time we went to CA for a National Grange Convention.
Something that my parents tried to go to every other year as us kids grew up.
And this one was in Fresno, CA.
On the way, there dad took a few more days off of work and we went to LA to visit family and go to DisneyLand and Universal Studios.
It was an amazing trip for me. I was about 14 years old. My brother was working at the time, so he wanted to fly out to Fresno.
Boy did he miss the fun.
Anyways……
On the way out I casually mentioned that it would be awesome to go see the ocean because I couldn't remember it. 
They had taken me before but I was so young that I could remember it at all.
Mom said that would be a great idea.
We had a blast at the theme parks and visiting family.
After our short time in LA, we headed out to Visalia to see another family friend.
Then we went to visit some more family. My aunt Henrietta.
Her place was amazing.
I remember asking casually several times if we could go to the ocean before we headed home.
The night we left, aunt Henrietta's mom said, let's go to the ocean.  
So we set off for the coast.  We had a great drive. But it was getting late.
When we got there it was dark. And the sign said, "beach closed from sunset to sunrise."
Mom was mad that we didn't go when we were in LA and so close to the ocean.
I asked if there was any other part that might be open.
I am 100% sure that dad didn't get us to the ocean after dark. But that didn't change the fact that we had just driven 2 hours to get to the ocean and then didn't even get to enjoy it at all.
As a 14-year-old, I was disappointed, but I could feel the tension in the front seat so I said, "It's no big deal."  We turned around and headed to the convention.
What I realize as an adult is that subconsciously my dad didn't want to go to the ocean because he is deathly afraid of water. He was protecting me from the water and he didn't even realize it.
He never realized how much others might enjoy it though, because of his fear.
How often have you allowed that to stop you from supporting someone else? Out of "love" you stop them from doing what they love?
Sound familiar?
I am guilty!
Fast forward, my family loves the ocean. We have even gotten my parents to come with us on a few trips to the ocean. And dad has even walked the beach with mom and got his feet wet!
Small steps.  Lol  
Have a blessed day!
Prayer
Lord, today we come to you with HAPPY hearts.  We are so grateful that you give us the opportunity to change the lives of those around us.  We are grateful that you give us the wisdom to change our lives and the lives of those around us.  And you make it so simple. We can do it with a single smile. God today I would ask that you help us to smile more. The next time we see someone down, help us to smile for them. The next time we are down, help us to remember that you gave us the best gift ever. The ability to know you, your son, and the holy spirit. God, we are so grateful for everything you give us.
We ask all these things in your Precious Son's Name
Amen
A Little More
 The other day I got a call from one of our clients.
I love talking to our clients so I always smile when I answer the phone.
"Hey Dan, one of my drivers is pulled over and they are saying that our permit doesn't cover what we weigh. Isn't that why we hire your team to make sure that these things don't happen!"
My smile immediately vanished.
I was shocked because my team is amazing. and it's not like them to miss something like 20,000 lbs on a permit.
So, I asked him, "Who have you been working with, and who was the one who called our team to get the permit?" 
To get to the bottom of the problem I needed the details.
They gave me the details.
My next call was to my team. Then after I got the details I got them started on getting new permits to get the problem fixed. I'm a solutions guy, not an excuses guy.
But I NEED to know the real reason why it happened so that we can fix the issue.
My next call was to the driver so that I could see exactly what happened.
I knew he was going to be upset. He was pulled over and they were going to give him a HUGE ticket. I wouldn't be happy either.
so……
I made sure not to smile when I made the call.  I had a serious look on my face. As we chatted I learned that he was the person who gave his weight to our team. I asked where he got the weights from and how in the world they were off by over 20K lbs!
That's when he told me that he might have gotten the wrong scale ticket from the weigh station where he originally weighed.
Immediately my heart leapt with joy, this is NOT our fault!
Now to get the problem resolved and get this driver back on the road was my only goal.  I was not going to assign blame or make anyone feel bad. 
Hey, we all make mistakes. I do it multiple times every single day.
The owner of the company shot me a text. I'm getting permits from the big guys. They won't make these mistakes that cost me time and $$$$$.
No problem.  Let me know if you need anything. We are here to help.
Well……..
After they called the "BIG Guys" they called me about 30 minutes later.
Hey, we can't get an Idaho permit until Monday. It's Friday night. And we need to drop this load off tomorrow afternoon.
I told him that I would NOT make any promises.
But my team went to work!
Guess what????
We got the permits that the "BIG Guys" couldn't get.
My team had the Idaho permit in less than 20 minutes. For the right weight this time.
Here's the point of all this.
When things don't go right, smile. I have taught my whole team this.
That right there is how we got the permits. They smiled as they worked and it didn't take any time at all.
Ok, there might be a little knowledge that went into this too. Lol
Next time you need anything DOT, don't call the "Big Guys" , call the team who can get it done!
Dan Greer